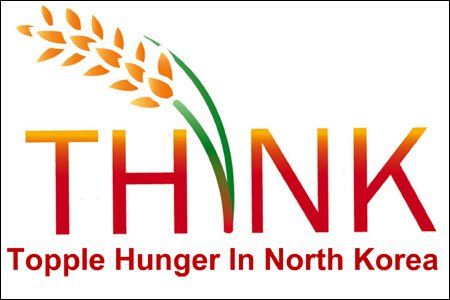 This week, the Korean American Coalition invites you to participate in the
THINK (Topple Hunger in North Korea) Conference
, a national gathering dedicated to engage, educate and create awareness about the geopolitical and humanitarian crisis in North Korea. It's happening June 25-26 at the Westin Bonaventure Hotel in Los Angeles. Here's are some details:
THINK Conference, Topple Hunger In North Korea!

June 25 & June 26th

Westin Bonaventure Hotel
404 South Figueroa Street
Los Angeles, CA

The Korean American Coalition invites you to attend the National TOPPLE HUNGER IN NORTH KOREA (THINK) CONFERENCE to take place on Friday, June 25, 2010 to Saturday, June 26, 2010!

Welcoming Reception [Fri. 6/25 6:00pm - 8:00pm]
PANEL Sessions [Sat. 6/26 8:30am - 5:00pm]
National Gala Dinner [Sat. 6/26 6:00pm - 9:00pm]

The purpose of this event is to raise awareness and educate the public about the humanitarian crisis in North Korea. With this conference, we hope to engage the public in civic involvement to fight this growing issue. The conference will be a place where experts and humanitarians alike can present and convey the magnitude of the hunger problem in North Korea.

The people of North Korea are HUNGRY, REPRESSED, ISOLATED, and ABUSED. With the THINK Conference, we hope to garner public support and awareness for this exceedingly dire situation of the North Korean people!

The Korean American Coalition requests your support in promoting this event. Please invite anyone and everyone who may be interested in this cause!

STUDENTS: Take advantage of the discounts and scholarships available!!!!!

Contact KAC with any questions or concerns:
minna@kacla.org
(213) 365-5999
With over 400 attendees expected, they're really hoping this event will garner support from the community as an opportunity to educate the general public about the dire situation in North Korea. For more information about the THINK Conference, visit the Korean American Coalition website
here
and the Facebook event page
here
.