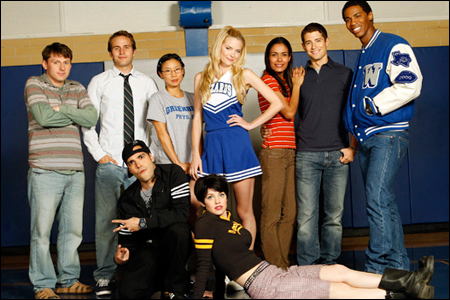 I've been seeing promos for ABC's upcoming fall drama
My Generation
. It's about a documentary crew that follows a disparate group of high schoolers from the class of 2000, then revisits the former classmates ten years later. I thought it was a reality show at first, then quickly realized it's scripted. Here's some video:
Of course, my Spidey Sense started tingling when I noticed
Anne Son
in the cast as Caroline Chung -- "The Wallflower." According to the promo, she apparently slept with "The Overachiever" on prom night and now has a 9-year-old son. Definitely
not
the stereotypical Asian good girl. The show premieres Thursday, September 23 on ABC.