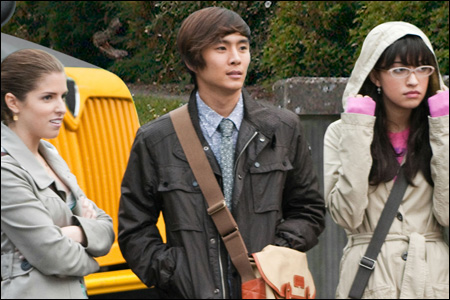 Since
The Last Airbender
has gotten so much press for its conspicuous lack of Asians, here are some of the Asian faces you might spot on the big screen this summer...
starting with
Justin Chon
in this little movie called
The Twilight Saga: Eclipse
. He plays a dude named Eric, who as far as I know, is neither a vampire nor a werewolf.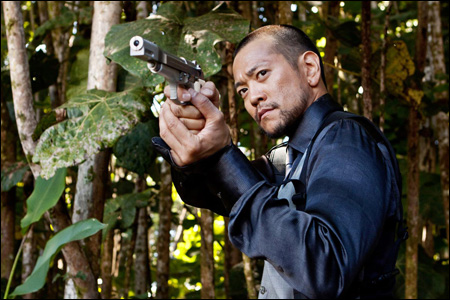 Louis Ozawa Changchien
is in
Predators
as Hanzo, one of the elite warriors who is dropped on a distant planet to be hunted by the titular alien race of predators. The tie looks good on him, but not necessarily the best attire for jungle survival.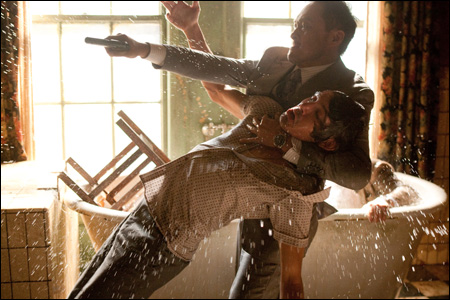 Ken Watanabe
reunites with director Christopher Nolan for the sci-fi thriller
Inception
, which is easily the movie I'm most looking forward to this summer. In a crowded field of sequels, remakes and movies based on video games, I'm kind of aching for something original. I think this will fit the bill quite nicely.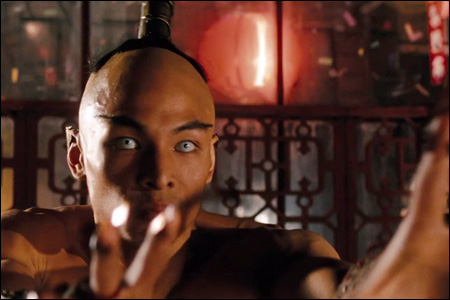 That's
Gregory Woo
as Sun Lok, the scary-eyed Chinese wizard who wreaks fire-breathing havoc on Chinatown in
The Sorcerer's Apprentice
. Come on, man, get a grip.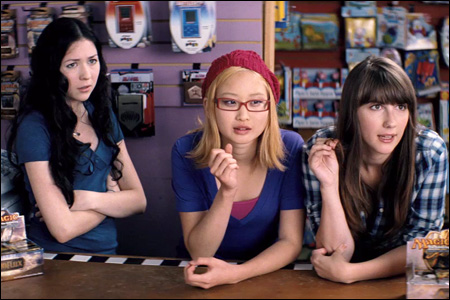 Caught a quick glimpse of
Valerie Tian
, rocking some blond hair, in the trailer for
Charlie St. Cloud
, starring Zac Efron. A lot of angst in this one.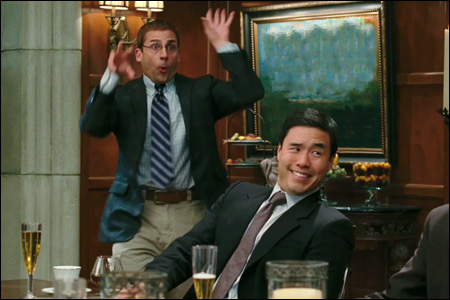 Also spotted my man
Randall Park
in the trailer for
Dinner for Schmucks
, starring Steve Carell and Paul Rudd. Randall tells me he really isn't anywhere else in the movie but that scene. But he did get to work with some awesome people, and at least he made it into the trailer!
Hey, that's
Harry Shum Jr.
(
Glee's
"Other Asian") in director
Jon M. Chu's
latest installment of the
Step Up
dance movies. I don't think he has a huge role, but if there isn't a moment in the movie where he does a dance move then points at the audience (in 3-D!), I'm going to be seriously disappointed.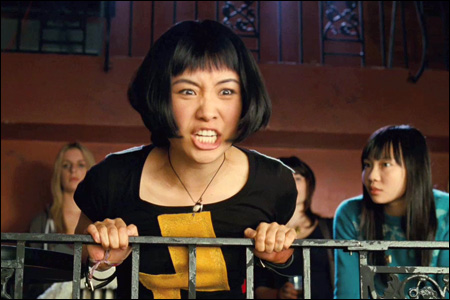 Ellen Wong
plays Knives Chau, who is obsessed with Michael Cera in
Scott Pilgrim vs. the World
, the big screen live action adaptation of Brian Lee O'Malley's most excellent graphic novel series.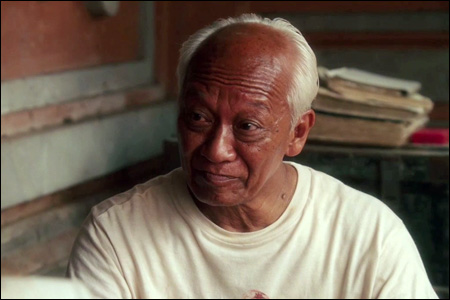 This old, toothless Asian dude gives Julia Roberts some Yoda-like wisdom in
Eat Pray Love
. When a guy who looks like this gives you advice, you listen.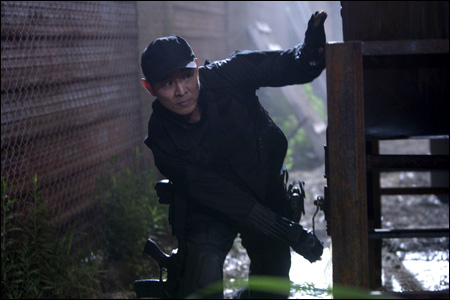 And of course, finally, there's
Jet Li
in the greatest gathering of aging action stars ever assembled in the history of movies,
The Expendables
. I don't expect it to be good, but I am already first in line to see this one.