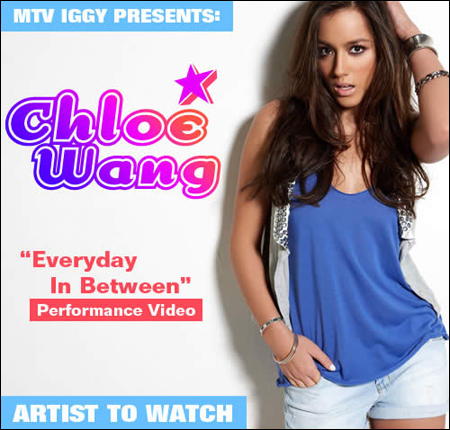 The folks at
MTV Iggy
passed this one along... Here's a performance video of rising star Chloe Wang doing a wacky webcam version of her single
"Every Day In Between"
at the Iggy studios, complete with crazy Photo Booth filters. Take a look:
She's cute and she's a natural performer. I'd love to see her become a breakout star in the United States. Kids, you can catch her as a corresepondent on
The Nightlife
, a new half-hour show on TeenNick. The show will air every Thursday night in August:
Nick Cannon Brings "The Nightlife" To TeenNick
.