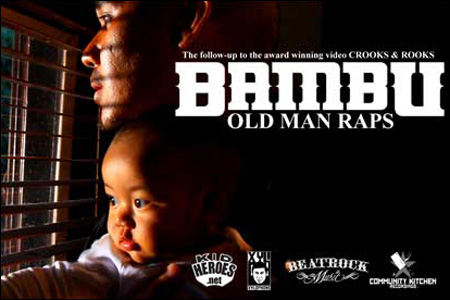 Yet another music video from Patricio Ginelsa... The man is cranking them out! This time, he's re-teamed with
Bambu
for
"Old Man Raps,"
a follow-up to their award-winning music video
"Crooks & Rooks."
Take a look:
Good stuff. I'm digging the narrative, though it's hard to make out some of the dialogue over the music. You can also watch a clean version of the video
here
, and a behind-the-scenes making-of video
here
.
The track is off of the EP
Paper Cuts
. For more information about Bambu and his music, visit his website
here
and the Beatrock website
here
. For more videos from director Patricio Ginelsa, go
here
.