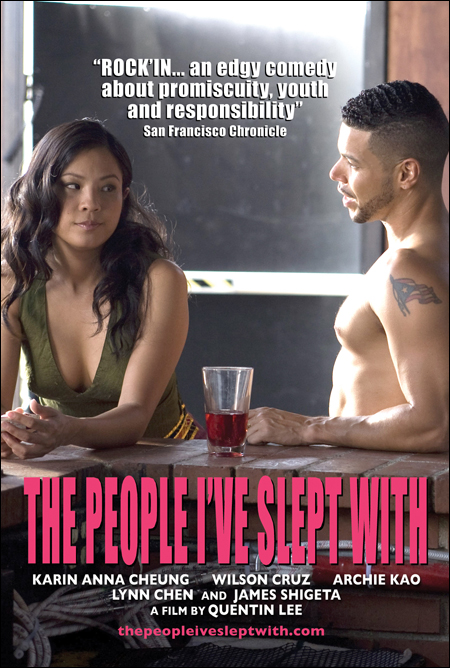 Great news for cinema fans! The crowd-pleasing indie sex comedy
The People I've Slept With
, directed by Quentin Lee and written by Koji Steven Sakai, will be hitting theaters in New York, Los Angeles and San Francisco.
They'll be self-distributing the film through People Pictures, kicking things off exclusively on Friday, August 13 at Clearview Chelsea Cinemas in New York, followed by engagements in Los Angeles on August 27 and San Francisco on September 3. Here's the trailer:
Karin Anna Cheung stars as Angela, a young woman with a zealously active sex life, who after every sexual conquest, makes keepsake "baseball cards" of each of her male conquests. One day, Angela finds out she is pregnant and begins a quest to find the identity of the father.
Together with her gay, best friend and co-worker Gabriel, the two go on a comical and raunchy hunt through her past hook-ups and dates to find her "baby daddy." But as Angela peels back the layers of her frisky past, she begins to realize that the answers she is looking for, reveal themselves in surprising ways.
If you can't wait until next month, you can catch
The People I've Slept With
this Wednesday, July 21 as the Closing Night Presentation at the
Asian American International Film Festival
. For more information about the film and the theatrical release, go to
The People I've Slept With
website
here
.