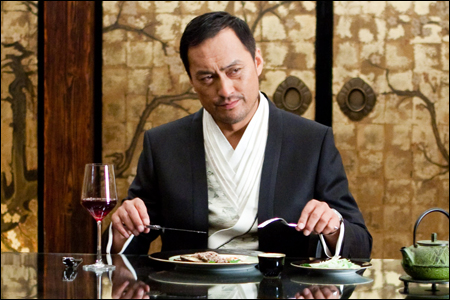 With most of the summer movie season shaping up to be fairly lackluster, the movie I'm most looking forward to is the sci-fi thriller
Inception
. As far as I can tell, it's about dudes who steal stuff from people's minds? And I'm told by folks who have already seen it that it's one of the best flicks of the summer.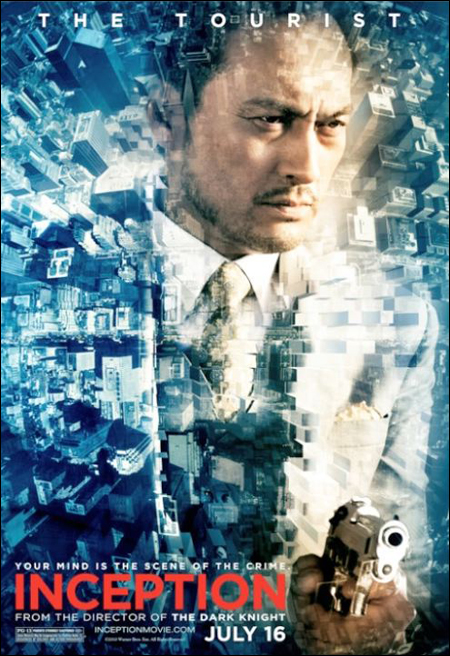 The film's acclaimed cast features Japanese actor Ken Watanabe as Saito, "a rich and powerful business magnate," aka "The Tourist." Here's director Christopher Nolan's description of the character:
Ken Watanabe portrays the role of Saito, a rich and powerful business magnate, who offers Cobb a very special job with a promise of payment more valuable than money. Simply put, if Cobb can give Saito what he wants, Saito will get Cobb home. There is only one condition: Saito wants to accompany Cobb's team on the job to be sure he gets what he's paying for."

"We refer to him as 'the tourist' because he has no expertise, but uses his financial influence to join the group."

"At first, it's only a business relationship, but as the story continues, Saito and Cobb develop an understanding and a respect. They need each other."
Dileep Rao
is also in the movie as Yusuf. I don't know how big his role his, but he did make it on to one of the
posters
. A quick glance of the movie's cast also reveals names like Yuji Okumoto and Tai-Li Lee.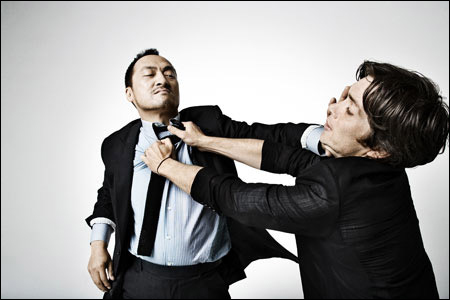 Anyway, anybody want some
free stuff
? Free
Inception
stuff, courtesy of Warner Brothers. I'm giving away prize packs of
Inception
hats, t-shirts and cups to 20 lucky readers. All you have to do is answer some trivia questions (I've already answered one of them for you above):
1. In what Asian country was
Inception
filmed?
A) Korea
B) Japan
C) China
2. What percentage of Ken Watanabe's scenes were filmed on green screen within
Inception
?
A) 100 Percent
B) 44 Percent
C) Zero Percent
3. How many times has Ken Watanabe worked with Christopher Nolan on a film?
A) One time (
Inception
)
B) Two times
C) Three times
4. How many past Academy Award Nominees are within the
Inception
cast?
A) Two
B) Four
C) Six
5. What is Ken Watanabe's character name in
Inception
?
A) Saito
B) Kano
C) Mikio
Email your answers, along with your name and mailing address, to inception@angryasianman.com by the end of Friday, July 16. Please include
"INCEPTION GIVEAWAY"
in the subject line. Only one entry per person, please. I'll throw all the correct answers in a bucket, and twenty random winners will receive an
Inception
Prize Package. Good luck.
Inception
opens in theaters everywhere on July 16.