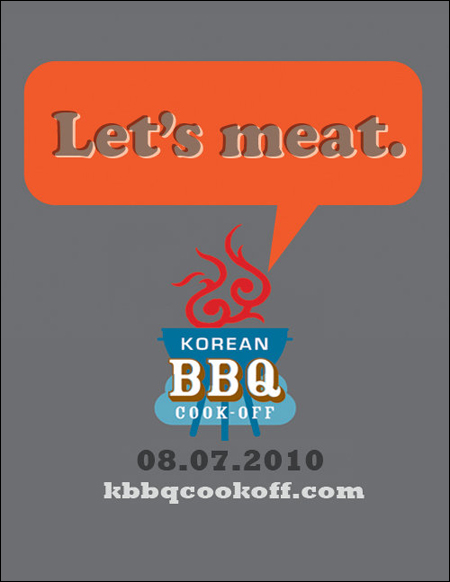 Over the weekend, I had the pleasure of attending the
2nd annual Korean BBQ Cook-Off
, showcasing some of the best Korean barbecue restaurants in Los Angeles. In one word:
delicious
. In case you were wondering, here are this year's winners:
Judge's Selection: Park's BBQ

Best Beef: Hansong

Best Pork: Olympic Restaurant

Best Fusion: Choonchun Dakgalbi

Chef Ludo's Pick: Park's BBQ

Jonathan Gold's Pick: Ham Ji Park

Soju Mix-off winner: Joel Black. Cocktail name: "K-town cobbler"
The esteemed judges were food critic Jonathan Gold, chef Ludo Lefebvre, actress Sandra Oh, Consul General Jaesoo Kim, and Councilmember Herb Wesson, Jr. For more information, go
here
And next time you're in Los Angeles, and want to try some good-ass food, keep these eateries in mind.