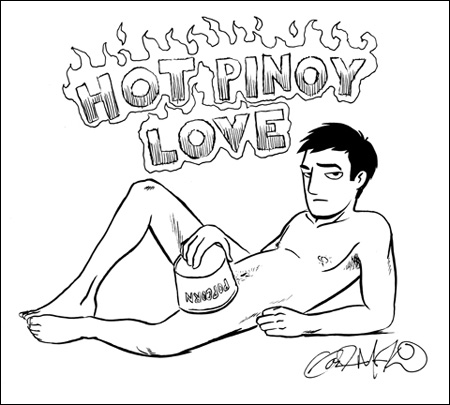 I do not understand this sketch, but I love it. This is apparently one of the characters from the online comic strip
Multiplex
, about "the movie-loving and customer-weary staff of your local movie theater."
If I'm understanding correctly, this is actually a
reader commissioned sketch
of one of the characters who, as you can probably infer, is of Filipino descent.
Mainly, I just wanted an excuse to title a post "Hot Pinoy Love."