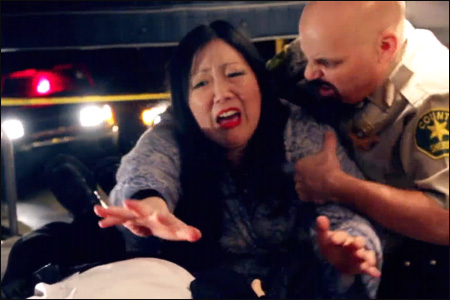 Funny gal
Margaret Cho
has been busy busy making and writing some music. This here's her new music video for
"I'm Sorry"
featuring Andrew Bird, and directed by Liam Sullivan. It's kind of bloody (but she's very apologetic about it all). Take a look:
Twisted! The song is from Margaret's upcoming comedy music album
Cho Dependent
, which also features songs with Ben Lee, Tegan and Sara, Fiona Apple, Brendan Benson, Jon Brion, Garrison Starr, Meghan Toohey, Ani DiFranco, Tommy Chong, Grant Lee Phillips and Rachael Yamagata.