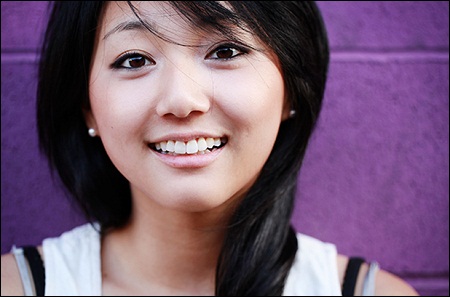 Hello, friends. It's time to meet another
Angry Reader of the Week
, spotlighting you, the very special readers of this website. Over the years, I've been able to connect with a lot of cool folks, and this is a way of showing some appreciation and attention to the people who help make this blog what it is. This week's Angry Reader is singer/songwriter Clara C.
Who are you?
The name's Clara. Nothing rhymes with it so I remained insult-free in elementary school.
What are you?
1/4 singer, 1/4 musician, 1/2 happy nerd
Where are you?
My sister's room in LA. My mom, sis and I are huddled in here just chilling. Girls night in. =) We just taught my mom how to properly bob her head to a rap song. She's a natural.
Where are you from?
I just found out today that I was an overdue baby and the doctor had to break my mom's water for her in the hospital. I didn't know you could do that. So, I guess you could say that technically, that's where I'm from. Maybe that's why I'm late to everything... it was in my genetic coding. I'm working on it, okay?
What do you do?
I am a full-time artist showcasing my music for all to hear and a part-time Behavior Technician for autistic children and children with behavior delays. We just finished recording the album at Paramount Studios! If you'd like to order a copy go
here
OR you can preview it
here
before purchasing.
What are you all about?
Being real. But I can't say I've found too much of that lately.
What makes you angry?
Prejudice, that psychotic woman who threw puppies into a creek (I haven't felt that upset in a while), spiders (i'm arachnophobic), rudeness, and drama-brooding individuals.