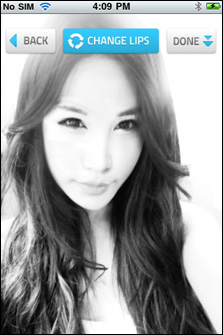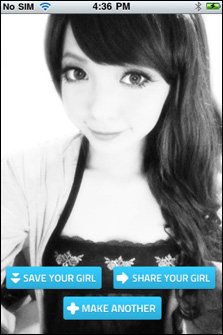 Oh, gross. Add this one to the growing number of idiotic iPhone apps out there for Asiaphiles:
Design Your Dream Asian Girl
.
Wow! It's just so easy! Want the Asian girl of dreams? Why look for one in real life? You can
design
an Asian dream girl of your own and keep her right there in your pocket. Here's the description:
You can finally create the beautiful asian girl of your dreams! This app brings you hundreds of beautiful asian girls around the world. Customize your own dream asian girl.
I am not joking. This is an actual iPhone app. I don't understand what use anyone would have for this, but it's downright creepy. And for just 99 cents, it can be yours. Feed your freaky fetish, weirdos. (Thanks, Gregg.)