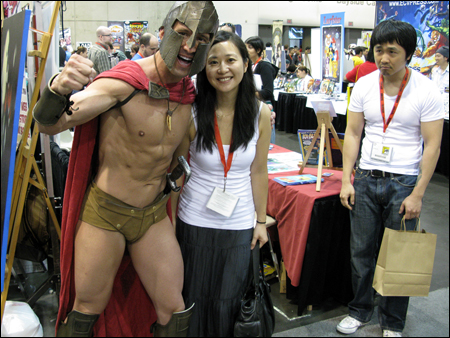 Hey, everybody. It is time to meet another
Angry Reader of the Week
, spotlighting you, the very special readers of this website. Over the years, I've been able to connect with a lot of cool folks, and this is a way of showing some appreciation and attention to the people who help make this blog what it is. This week's Angry Reader is Chris Yun.
Who are you?
Chris Yun
.
What are you?
2G Korean-American.
Where are you?
Consistently around 0.08-0.12
Where are you from?
Born in Seoul, Korea. Early years in Providence, RI. Teen years in Houston, TX. Currently in Brooklyn.
What do you do?
Single-handedly trying to change the "Asian" in "Asian-American" from segregator to formality without making it completely superfluous.
What are you all about?
Thesauruses.
What makes you angry?
Everything that falls under the umbrella of ignorance. Especially racism and cruelty to animals.