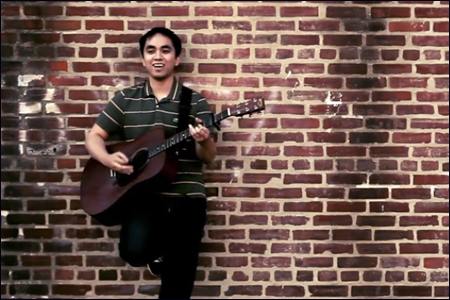 Check it out... Here's the newly released music video for
"Picture Perfect"
, the title track and first single from
Jay Legaspi's
debut album. According to Jay, the video is dedicated to anyone who believes that romance in real life is better than anything scripted on paper. Take a look:
Take that, movie romance! The music video was produced, filmed and edited by JR Pena, Angelica Bonus, and Justin Mendoza, better known as the M3 Crew, with co-production by Jay and Amanda Yu.
If you're digging the track, the single and album are available are iTunes. For more information on Jay Legaspi and his music, and to order physical copies of
Picture Perfect
go to his website
here
.