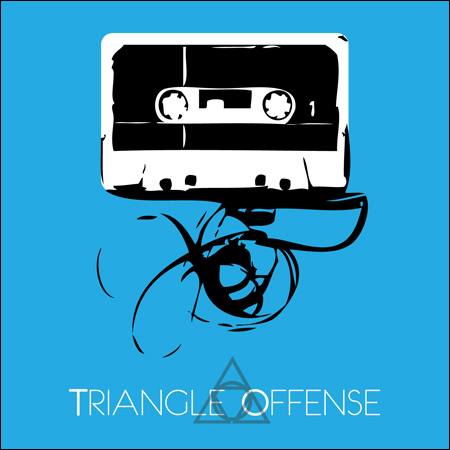 And as long as your bobbin' your head to the beat of Far East Movement's hit single "Like a G6" (currently holding the
#2
spot on Billboard's
Hot 100
), you should check out New Jersey-based hiptronic trio Triangle Offense's
freestyle remix
of track. Here's how they break it down:

We can honestly say we've been following Far East Movement from the start," says TO member Finesse about the Asian-American group founded in 2003. "They are truly an inspiration for us...showing us that hard work will always pay off. We hope that FM's success opens door for us, along with many other Asian talents that are on the verge of crossing over."

Much like the original club hit, TO takes fans on a night out by spitting bars about girls, cars, and good times, complete with "pineapple Patron" and "Jersey City Henny shots." In his verse, Finesse raps "some things that must be known" with a shout out to "Booty Bounce" singer Dev and producers The Cataracs in a quick sample from their single "Bass Down Low."

When asked about TO's musical similarity to FM, Finesse comments, "We love making music for the club and having a good time, so I'd like to thank FM for their influence on us. We hope this freestyle does G6 justice and this is our way of paying homage to FM."
To stream the remix, go to the Soundcloud page
here
. For a free download of the track, get it directly Triangle Offense's website
here
. And to download their free mixtape,
The Courting
go
here
.