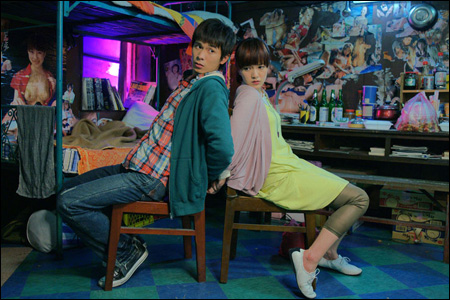 As the
14th Annual Toronto Reel Asian International Film Festival
closes out this evening with an encore screening of Arvin Chen's
Au Revoir Taipei
, I just wanted pass along the word about this year's festival
award winners
, chosen by an esteemed jury. Here's the list:

NFB BEST CANADIAN FILM OR VIDEO AWARD WINNER:
ONE BIG HAPA FAMILY
Dir. Jeff Chiba Stearns

WIFT-T AWARD
SEEING THROUGH THE SPIDER'S WEB
Dir. Jane Kim

ASTRAL'S HAROLD GREENBERG FUND BEST FEATURE FILM OR VIDEO AWARD
DEAR DOCTOR
Dir. Miwa Nishikawa

TSV VISIONARY VIDEO AWARD
REDRESS REMIX
Dir. Lesley Loksi Chan

ANIMASIAN AWARD
NATURE ON ITS COURSE
Dir. Su-An Ng

LIFT AND FUJI BEST FILM AWARD
THE AUCTION
Dir. Gloria Kim

MOVIEOLA BEST SHORT FILM OR VIDEO AWARD
JUNKO'S SHAMISEN
Dir. Sol Friedman
The Reel Asian Audience Award, determined by the festival audience (obviously), will be announced later. To see the full award list, including the description of prizes ($) and jury notes, head over to the festival website
here
. Congratulations, Reel Asian, on another great year.