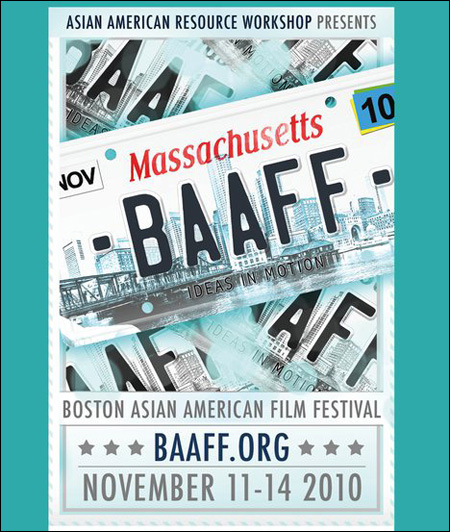 Hey, Boston! This week, if you like Asian American films, then you better get yourself out to the
Boston Asian American Film Festival
, presented by the Asian American Resource Workshop. They've got another thought-provoking, entertaining lineup of screenings and events. It's happening November 11-14 at five venues around Boston.
Things kick off this Thursday with the Opening Night screening of the independent "foodie comedy"
Today's Special
, directed by David Kaplan, and written by and starring Aasif Mandvi. That's November 11, 7:30 at the Stuart Street Playhouse. Should be fun.
The festival continues throughout the weekend with a number of screenings, including Mike Cheng and Ben Wang's bio-documentary
AOKI
, Quentin Lee's indie sex comedy
The People I've Slept With
, the family drama
The Things We Carry
, a shorts program, and a workshop with
Grand Torino
actor Bee Vang.
For more information about the festival, including the full schedule, film descriptions, and ticket info, go to BAAFF website
here
. And find out more about the work the Asian American Resource Workshop is doing
here
.