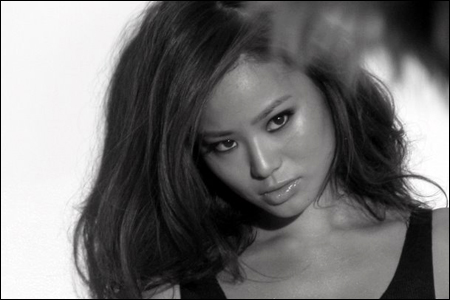 According to
The Hollywood Reporter
, Jamie Chung has been cast in
The Hangover 2
. Yeah, they're making a sequel. Shooting has been underway for several weeks in Los Angeles, and will also shoot in... wait for it... Thailand. Oh boy:
Jamie Chung Joins 'Hangover 2' Cast
.
All it says is that Chung will be playing Stu's (played by Ed Helms) new fiancee. Insert your imagination's own weird, wacky movie scenarios here. Why do I get a really bad feeling about this?

The Warner Bros. and Legendary Pictures sequel reunites the stars from the original -- Bradley Cooper, Zach Galifianakis, Ed Helms and Justin Bartha -- and transposes them in a misbegotten trip to Thailand. Ken Jeong and Mike Tyson are also returning.'

Chung is one of the few new people in a major role to join the production so far. The actress is playing Helms' new fiancee. (Helms married Heather Graham in the first movie during that "lost night.")

The movie is shooting in Los Angeles and will also shoot in Thailand.
While nobody was creating Oscar campaigns around
Dragonball Evolution
or
Sorority Row
, Jamie Chung has been making a name for herself as 'that Asian girl' in several big Hollywood projects, and will be seen next year in the big action fantasy shoot-em-up
Sucker Punch
. But we all still know and remember her from
Real World San Diego
.
When I heard the
Hangover
sequel was going to Bangkok, I shuddered. I can't even imagine what kind of offensive insanity the script has cooked up. And I know for a fact that Ken Jeong will be back as the infamous Mr. Chow. Brace yourselves...