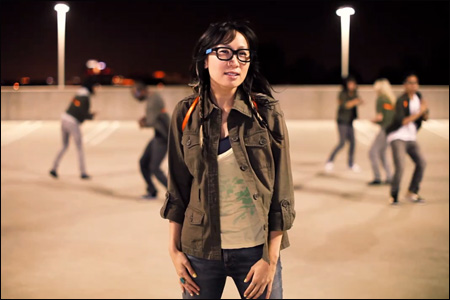 Hello, awesome! Check out this great music video for
"Jailcard"
by Jane Lui, from her recently released album
Goodnight Company
. While it's one of my favorite songs from the album, I definitely did not expect to see Jane bustin' some serious moves, backed by her very own bespectacled dance crew. You must watch this:
Love it. Love the track, which showcases Jane's beautiful voice, and adore this cool ass video. Why do I get the feeling that Jane just wanted an excuse to get out from behind that piano and get her choreography on?
Have you heard
Goodnight Company
yet? The entire album is currently available as a free download on Jane's
official website
. The physical CD/DVD edition will be available for sale on January 11. And for more from Jane Lui, check out her YouTube channel
here
.