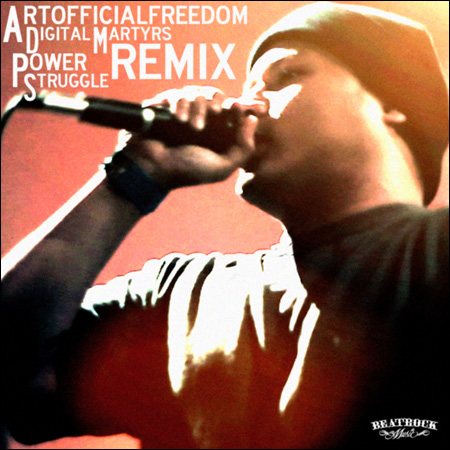 Hey! Some free new music for ya... Beatrock Music is teaming up with Digital Martyrs to release a full-length remix album,
Digital Martyrs Remix Beatrock
, due out in early 2011. For now, you can download and listen to Power Struggle's "Artofficialfreedom - Digital Martyrs Remix"
here
. Also take a look at the
music video
:
Directed by Bernardo Josue, the video features footage from the Kilusan Underground Sound Session, an event put on by The League of Filipino Students at San Francisco State University.
For more information about Beatrock Music and the Digital Martyrs Remix, go to the Beatrock website
here
. If you haven't heard the original song, check out Power Struggle's album,
Remittances
, which was released earlier this year (and is pretty damn good).