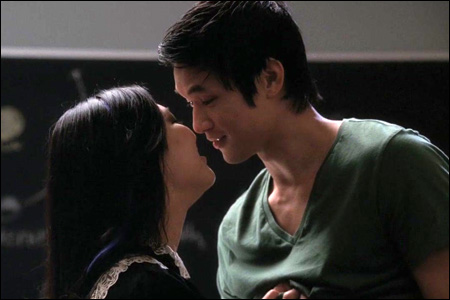 EW.com's got yet another article on
Glee
and
LXD
star Harry Shum Jr... and his abs:
'Glee' star Harry Shum Jr. talks his abs: 'I have to do constant crunches to live up to the hype.'
Like I've said before, I love Mike Chang went from being "Other Asian" to the guy with the abs -- it's become a recurring joke on the show. Thus far, we've seen more him -- literally -- this season than in the entire first season.
I do hope that means more screen time, and more development of his character outside of being a kickass dancer. The people have spoken, and they want more Mike Chang!
UPDATE: Fans of the Shum will be pleased to hear that Harry Shum Jr. is being bumped up to series regular. (He started as a background player, and while he's been really popular among fans, he has technically been a guest star up to now.) Starting next season, he gets a promotion:
Glee Scoop: Hooray! Guess Who's Getting Promoted to Series Regular?