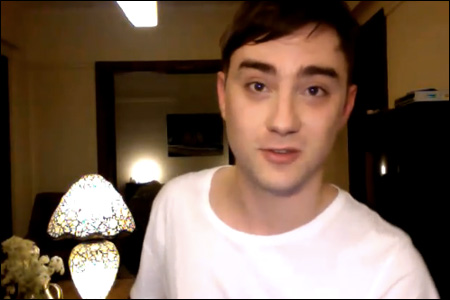 So get this... James West of Australia had been receiving emails from the Tran family in Florida for several years. The only problem: he was the wrong James West. His email address was being mistaken for another family member's. But instead of deleted or ignoring the emails, or informing someone of the mistake, he actually started reading them, and got to know the Trans...
So this year, when the Trans started making preparations for their annual Thanksgiving gathering, the Wrong James West decided to come clean... and perhaps score himself an invitation to dinner. It apparently worked:
This Guy Crashed a Thanksgiving Party Because He Got an Accidental E-Mail Invite
.
James West of Australia has been receiving e-mails from the Tran Family in Florida for years. One problem: he doesn't know the Trans because he's the wrong James West. However, this year, he's accepting their invitation and joining their Thanksgiving.

West, a 28-year-old from Sydney, initially thought the e-mails were spam until he realized he was being copied in the e-mails because another James West was actually related to the Trans.

The wrong James West got interested and "perved" their e-mails, hilariously "got to know them" and learned where they lived. Or basically, stalked them with good intentions. After feeling like part of the Trans, he wanted to actually meet them. So when they sent out their latest e-mails regarding Thanksgiving, he replied:

What should I bring?
So this guy travels from Australia to Florida, and the meetup did indeed happen. There's a
video
of Other James West hanging out with the Trans on Thanksgiving:
On one hand, it's makes for a fun little story about technology bringing together random people across continents. It's great that everybody turned out to be cool and Trans were good-natured about the whole thing.
On the other hand... this guy -- a complete stranger -- admits to reading your emails and quietly following along with your family's life for several years. Isn't that just a little bit creepy?