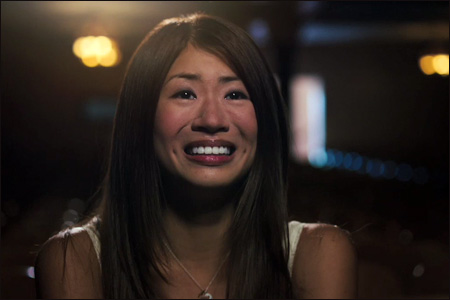 So I happened to watching the trailer for Walt Disney's teen comedy
Prom
(don't ask why) and caught a super brief glimpse of
Yin Chang
as "Mei." In the shot above, it appears that she is being asked to said prom.
She appears to be one of the main characters. Not the
main
main character, of course -- that's reserved for the pretty blond girl. But she does appear to have a story and actual lines of spoken dialogue. Take a look:
I can tell you with great certainty that I won't be watching this movie. But that's okay -- I'm definitely not the target audience. But maybe you are.
Prom
opens in theaters everywhere April 29. For more information about Yin Chang, visit her official website
here
. You can also, of course, follow her on Twitter
here