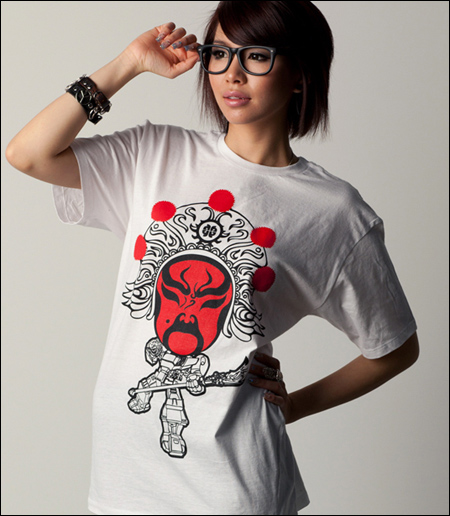 Here are some more cool t-shirts for your gift-giving consideration from
Akufuncture's
Fall/Winter 2010 line. Akufuncture's design sensibility merges Chinese culture with urban fashion. The above design,
Robotics
, depicts the famed general of Chinese folklore Guan Yu:
Robotics

Men's Tees in White

Details
Guan Yu is known as one of the most loyal figures in Chinese History. Very well read and a highly skilled warrior, he was a vital part of his faction's success while he was alive, and was worshiped as a deity once he has passed. He is still highly respected now in Chinese Culture.
The entire Fall/Winter 2010 collection actually draws inspiration from the Romance of the Three Kingdoms. To see the rest of the designs, which also includes hats, sweaters and hoodies, check out the Akufuncture website
here
.