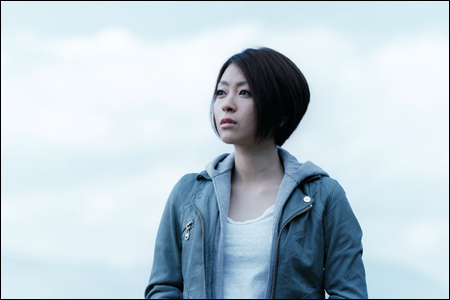 Earlier this year, j-pop fans heard the news that Japanese pop star Hikaru Utada, one of the country's best-selling artists of all time, will be stepping back from music at the end of the year:
A global goodbye for Japan pop star Hikaru Utada
.
Yup. Utada is calling it quits. Back in August, the 27-year-old New York-born singer-songwriter announced that she would be taking a hiatus starting in 2011 "to focus on self-improvement." It's not clear whether the break is permanent or temporary:
Utada, 27, has said that her life has been devoted to music since she was 15 and now it's time to shift her focus.

"I want to study new things, and see and experience things in this big world that I don't know about," she wrote on her blog.

Utada shot to fame when her debut album "First Love" was released in 1999. The album - Japan's best-selling album ever - sold more than 8.5 million copies and millions more across Asia. Her subsequent albums also became smash hits.

She won fans across Asia for her mix of American pop, R&B and hip hop.
Let her do her thing. She deserves a break, considering she's basically been an insanely successful professional pop star since she was a teenager. I have a feeling she'll be back soon enough. At least she's not going into rehab or something.