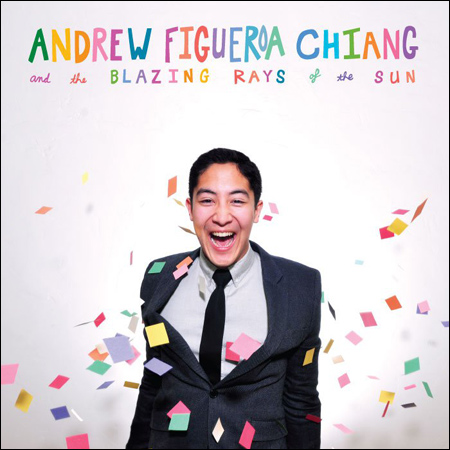 Check out the new
self-titled debut EP
from
Andrew Figueroa Chiang and the Blazing Rays of the Sun
. Not only does he have the coolest band name, that's just about the happiest album cover I've ever seen. The tunes are pretty good too! Also quite cool and happy. Take a little listen, courtesy of the Bandcamp widget below:
The guy had me smiling and bobbing my head from the first track, "Baby Please." He's a got a great voice and an irresistibly warm, acoustic soul-pop sound. I'm really digging it. I'm just bummed it's only five tracks. I can't wait for the chance to hear him perform these songs live.
The record is available as a digital download for just five bucks. Get it from Bandcamp
here
. For more information on Andrew Figueroa Chiang and his music, go to his website
here
, which has links to Facebook, YouTube, Twitter and all that other internet nonsense the kids are doing these days. Wonderful stuff. Thanks for the grub.