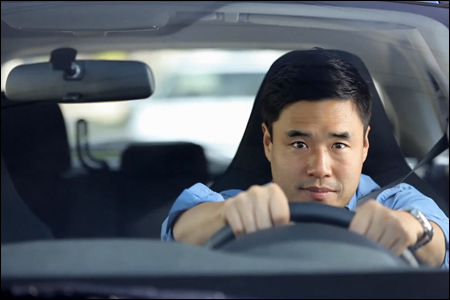 Got a huge kick out of the latest short film from Wong Fu Productions:
Too Fast
. This time, they've teamed up with the always funny Randall Park, Jae Suh and the 2011 Subaru WRX. It's the story of Brandon, a guy who likes to do everything fast.
Everything
. Perhaps a little too fast. It's pretty damn funny. Check it out:
As you can guess, the film was commissioned by Subaru. It was shot over two afternoons, and from what I'm told, it was all about Randall and Jae, who are married in real life -- and are hilarious. And believe it or not, the narrator is none other than Tay Zonday. Yes, the guy behind "Chocolate Rain."
Another good one from the Wong Fu guys. For some more background information on the film, including a behind-the-scenes video and outtakes, go to the Wong Fu Productions website:
"Too Fast" New short!
And for more from Randall Park, go to his website
here
and his YouTube channel
here
.