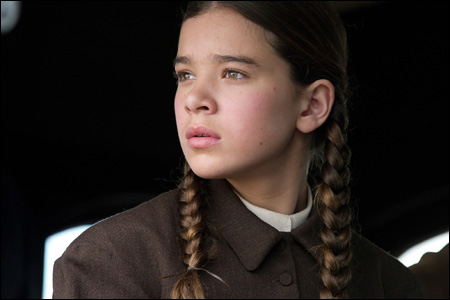 Nominations for the
83rd Annual Academy Awards
were announced this morning. No huge surprises or outrageous snubs.
The King's Speech
-- great film, but quite possibly the Caucasianest movie of the year -- leads the pack with twelve nods. The rest of the major categories are equally quite white. Business as usual, I guess. But daaaaamn! Barely even a token speck of color.
But if we're counting (and you know I am) it's worth noting that 14-year-old newcomer
Hailee Steinfeld
, nominated for Best Supporting Actress in her breakout role as Mattie Ross in
True Grit
, is actually of Filipino descent, somewhere in there on her mother's side, apparently:
Rising Fil-Am Hollywood Star Hailee Steinfeld
.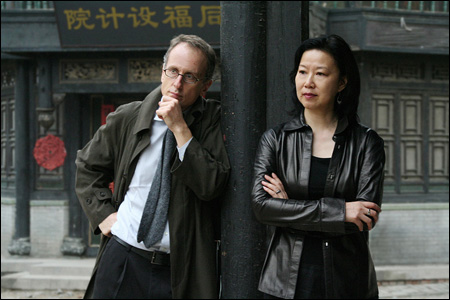 But the nomination I'm actually most excited about is Chinese American director Ruby Yang's
The Warriors of Qiugang
, which is up for Best Documentary Short. The film tells the story of villagers in central China who take up a fight against a chemical company that is poisoning their air and water. You can actually watch the entire 39-minute film
here
. Yang won an Oscar in 2006 for her documentary short
The Blood of Yingzhou District
.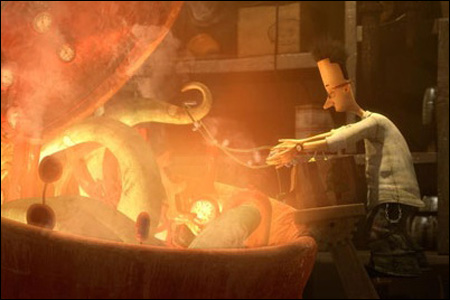 Award-winning Australian author/illustrator
Shaun Tan
is nominated for Best Animated Short for
The Lost Thing
, based on his acclaimed picture book of the same name. You can watch a trailer for the film
here
.
Props also go to cinematographer
Matthew Libatique
, who is nominated for his work on frequent collaborator Darren Aronofsky's
Black Swan
.
And finally, Indian composer A.R. Rahman, a previous winner for his work on
Slumdog Millionaire
, is nominated for both Best Original Score and Original Song ("If I Rise" with Dido) from
127 Hours
. Collaborating with director Danny Boyle seems to be working out well for this guy.
The 83rd Academy Awards will be presented on February 27. To see the full list of nominees in all categories, go
here
.