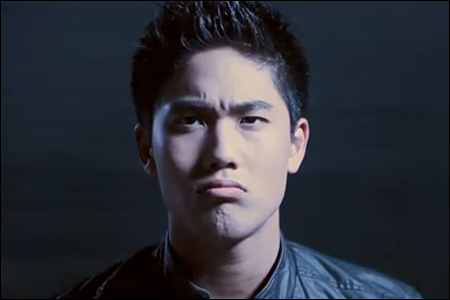 Check out this great NPR piece on online stars Ryan Higa -- the most subscribe personality on YouTube -- and Wong Fu Productions, and the runaway success of their action comedy mini-feature
Agents of Secret Stuff
, which has received over eight million views in the past two months:
In A Small Corner Of YouTube, A Web Star Is Born
.
The straight-to-YouTube mini-feature follows the mishaps of a covert, socially maladjusted hero who must save a classmate from impending threats. The video features a who's who of YouTube stars, and it's clocked well over 8 million views in the past two months.

As the entertainment world fragments across a growing number of platforms, some of the biggest winners have been rogue, online video personalities and producers. YouTube is a central platform, and many of its best-known stars, like Higa, happen to be Asian-American. Some say it's an example of an ignored audience now getting "hyperserved."
The fact of the matter is, these guys represent the changing face of independent film. I don't care who you are -- what indie filmmaker wouldn't love to have their work seen by eight million-plus viewers? And with that many people watching, CEOs and decision makers just have to stop, take notice, and perhaps realize that traditional content delivery models aren't quite cutting it anymore. It's a pretty exciting time.