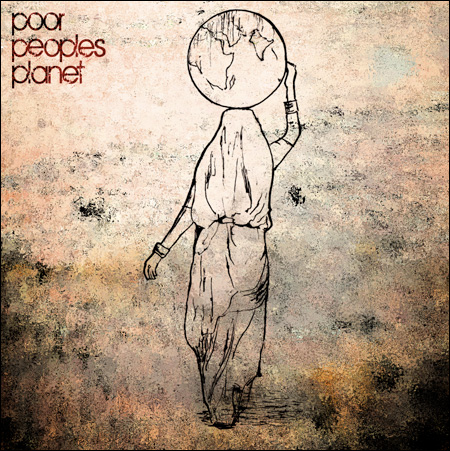 I recently got my hands on
Poor Peoples Planet
, the third album from Bay Area Sikh hip hop artist Mandeep Sethi. Produced by X9 of Xitanos Matematikos, it's a gypsy-influenced concept album sampling heavily on quotes and concepts of the spiritual speaker Jiddu Krishnamurthi. Don't understand what that means? Just take a listen:
I'll admit that I wasn't familiar with Mandeep Sethi's music before I heard
Poor Peoples Planet
, but I'm really digging this. From a press release, here's a little more information on Mandeep Sethi and his music:
At only 22 years old, Sethi has already developed a strong base of followers having appeared on stage with artists such as Ziggy Marley, Murs, Dead Prez and RZA of the WuTang Clan. A member of Afrika Bambataa's Zulu Nation as well as a member of the hip hop crew Xitanos Matematikos (Mathematical Gyspies), for Sethi the microphone represents a catalyst of change rhyming with lyrics of social consciousness and cultural awareness. Sethi has taken hip hop to his Indian roots, collaborating with local artists like Delhi Sultanate of BASSFoundation (Delhi) and Reggae Rajahs (Delhi) as well as co-founding alongside BBoy Heera the India based B-boy/creative collective Slumgods.

Poor Peoples Planet was inspired by the gypsy hip hop teachings of Xitanos Matematikos (Mathematical Gypsies) and the idea of worldwide wandering gypsies originating from Punjab in the 11th dynasty. Imagined as a concept album, Poor Peoples Planet musically links the relationship between gypsy music, Punjabi music, and hip hop culture. These influences can be heard in every song on the album, from the haunting "I'm free" mantra laced song Cagebird to the head nodding Krishnamurthi sampled tribute to Punjab on Ragamvirtuoso.

"We are a people that have been forced out of our land, forced away from our culture, and forced away from our language," says Sethi. "By nature we are gypsies wandering these plains trying to reconnect with our culture and reclaim what was once ours."
Damn good stuff that'll appeal to anyone who likes their West Coast boom bap sound with punchy political relevance. Watch the official trailer for
Poor Peoples Planet
here
. You can download the album from iTunes and
Bandcamp
for just $5. And for more information about Mandeep Sethi and his music, go to his MySpace page
here
.