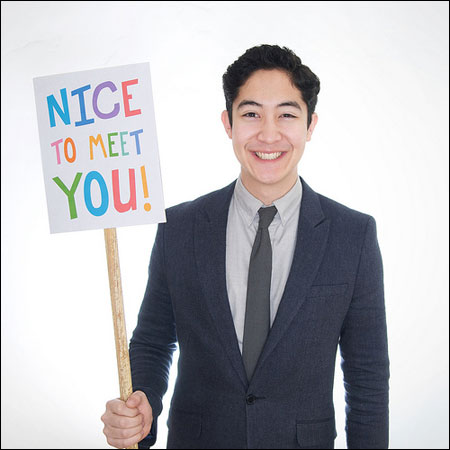 Heads up, East Coast. Soul pop singer/songwriter
Andrew Figueroa Chiang
has embarked on his first ever
East Coast Tour
, with stops in D.C., New York and ECAASU, and is hoping to see your awesome, smiling faces in the crowd. Here are some more details about The Nice to Meet You Tour:
The Nice to Meet You Tour
Andrew Figueroa Chiang and the Blazing Rays of the Sun

Feb 16 - SOVA @ 8pm w/ Samuel Joseph Kim, Erin Anne Weston, & Eugene Lee
1359 H Street NE
Washington DC :: Free, 21+

Feb 17 - Goodbye Blue Monday @ 9pm
1087 Broadway
Brooklyn, NY :: Free, 21+

Feb 19 - ECAASU 2011 @ 5:00pm w/ Beau Sia, Dumbfoundead, Sam Geunjin Kang, & more
151 Presidents Drive
Amherst, MA :: Cost of Conference, All Ages

Feb 23 - Gizzi's Cafe @ 8pm
16 West 8th
New York, NY :: Free, All Ages
For further information on the tour, go to the Facebook event page
here
. Andrew promises "secret prizes" and "unbridled displays of love for all the cool people who come to more than one show." If you haven't heard Andrew's music, you got to sample his EP
here
. And for more information, go to his website
here
.