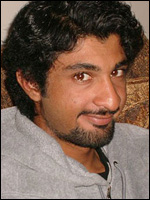 Saw this posted on
Sepia Mutiny
... This week in Los Angeles, a federal jury found that a police officer was responsible for the wrongful death of Mohammad Usman Chaudhry in Hollywood in 2008. The victim's family was awarded $1.7 million:
$1.7 million awarded to family of man killed by LAPD officer
.
Ex-LAPD officer Joseph Cruz shot and killed Chaudhry in March 2008, when Cruz and his partner encountered the 21-year-old autistic man lying in the bushes alongside a Hollywood apartment building. Cruz has claimed that he fired in self-defense, but a jury found that he had acted in "a reckless, oppressive or malicious manner":
Since the killing, Cruz has insisted that Chaudhry tried to attack him with a knife and that he fired his gun in self-defense. On Monday, however, after four days of testimony, the jury rejected Cruz's account when it returned a unanimous verdict finding that the ex-officer had used excessive force and acted in "a reckless, oppressive or malicious manner" when he shot Chaudhry.

During the trial, lawyers for the Chaudhry family presented evidence aimed at putting doubt in the minds of the jurors over Cruz's account. Testing on the knife that Cruz said Chaudhry had used, for example, found one person's DNA profile on the handle and blade but showed that the DNA was not Chaudhry's. Also, after Cruz said he had never met Chaudhry before the shooting, a man testified that he had been present on multiple occasions when Cruz confronted Chaudhry and called him by name.
Cruz certainly didn't help the situation by getting fired by the LAPD for dishonesty in an unrelated case. The city attorney's office was going to have a hard time persuading a jury of Cruz's credibility if the city itself couldn't stand behind him. More here:
Family of victim killed by since-fired LAPD officer awarded $1.7 million
.