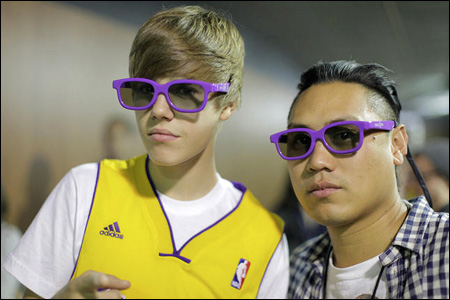 Who's got Bieber Fever? Not me. But it is definitely worth mentioning that
Justin Bieber: Never Say Never
opens in theaters everywhere today.
Directed by
Jon M. Chu
, it's a documentary concert film about the life, career and perfectly coiffed hair of the wildly popular teen singer. I'd question how much movie you can make out of the life of this one kid, but he's an inspirational figure to a lot of people, so who am I to hate on him? Plus, he hooked up those Legaci guys with a sweet backup gig.
I can say with 100% certainly that I will never watch this film. But a lot of people will, this very weekend. In 3-D! Props to Jon Chu for bringing this story to the masses. And that's pretty much all I'm going to say about the Bieber.