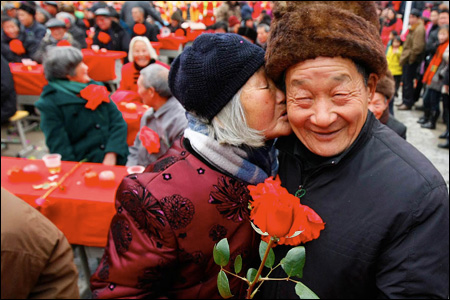 Sorry... still got a little bit of Valentine's Day-related stuff to share. In this photo, from the February 14 edition of
Los Angeles Times'
Framework gallery
, Jin Juhua and Zhong Weiqiao -- married for more than 60 years -- share a tender moment in the Kaihua village of Zhuji. If that doesn't warm your heart, you have no soul. Here are some more great photos from the gallery: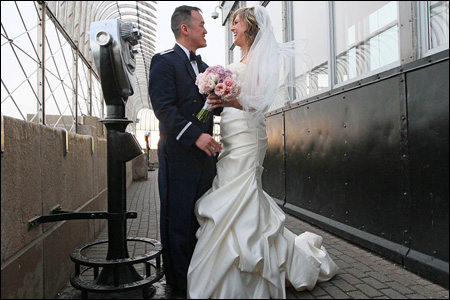 Newlyweds Stephanie Hull and Air Force Capt. John Wu, grand prize winners of TheKnot.com's Valentine's Wedding Event, exchanged vows and got hitched on the 86th floor of the Empire State Building. More here:
Contest Winners Wed Atop Empire State Building
.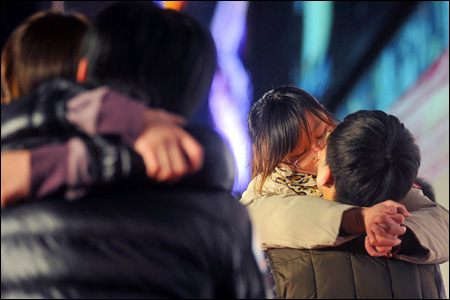 Chinese couples take part ina kissing match.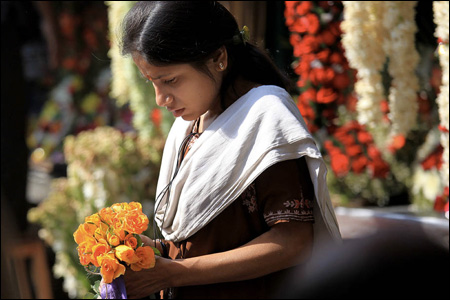 An Indian woman at the oldest flower market in Calcutta.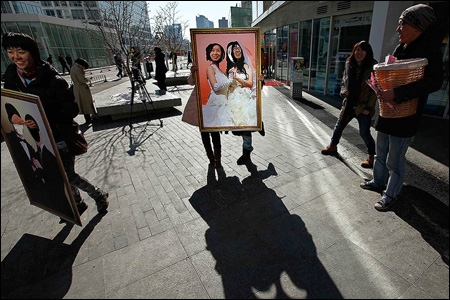 In Beijing, women pose for a campaign promoting same-sex marriage.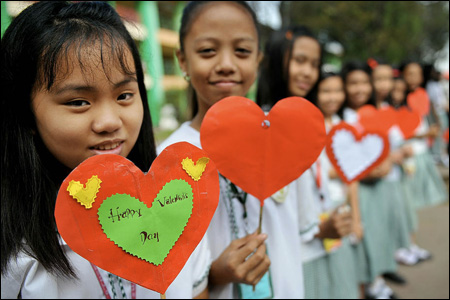 In Manila, elementary school children welcome sailors from the USS Blue Ridge and the Philippine navy who will paint and repair classrooms at their school.