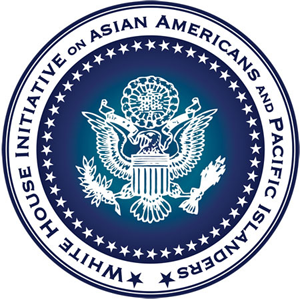 Heads up, motivated young people. The White House Initiative on Asian Americans and Pacific Islanders in Washington, D.C. is offering
internships
. They're looking for full-time interns for the summer (June-August), and part-time interns for next fall (August-December).
The Initiative's purpose is to develop, monitor, and coordinate executive branch efforts to improve the quality of life of Asian Americans and Pacific Islanders through increased participation in federal programs. The Initiative is housed at the Department of Education but its scope is government-wide. Here's some more information about the internship:
Part-time applicants who can commit to at least 20 hours a week will be considered during the spring and fall semesters. Interns at the Initiative are responsible for assisting the staff in researching a wide range of Asian American and Pacific Islander (AAPI) issues, including education, health, sustainable neighborhoods, economic development, civil rights, and labor and employment. In addition, interns will help write policy memos and proposals, coordinate events, and conduct outreach to national and local AAPI organizations, elected officials, and ethnic media outlets.

Deadlines:

* October 15 for Spring session (Jan-May)
* March 15 for Summer session (June-Aug)
* May 15 for Fall session (Aug-Dec)

All applicants must be:

* A U.S. citizen (no dual citizenships)
* At least 18 years of age
* Enrolled in a degree-seeking program at an accredited academic institution
Applicants should be graduate students or undergraduates who are enrolled at least half-time. Ideally, you should be familiar with AAPI issues and have some kickass research, writing and computer skills. All internship positions at the Initiative are unpaid. To apply, submit your resume, a transcript, and a cover letter to whitehouseaapi@ed.gov. For more information, go to the White House website
here
.