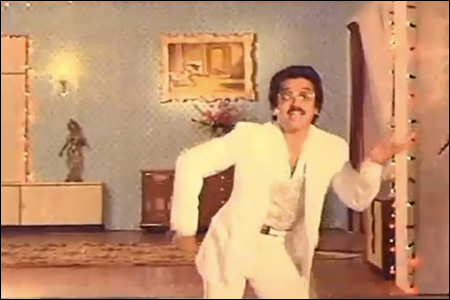 Saw this posted on Facebook the other day... and it was simply too awesome not to share:
Teach Me How To Dougie - Indian Version
. Those clothes! Those moves! Now you can be teached how to Dougie... swingin' old-school India style.
Try to get that out of your head. Here's the original video it comes from:
Varythu Varuthu
. And you know what? I think it's still fairly awesome even
sans
Dougie.