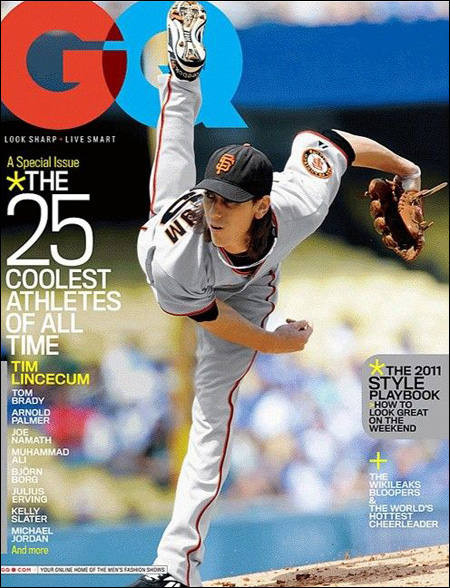 Just wanted to share this badass image of San Francisco Giants pitcher Tim Lincecum rocking the February 2011 cover of
GQ
, one of multiple covers celebrating "The 25 Coolest Athletes of All Time." Check out that leg!
They call him The Freak. The 26-year-old pot-smoking, two-time Cy Young winning Freak. World Champion San Francisco Giant Freak. Definitely cool. But I'm a little annoyed that the
GQ
piece identified Lincecum as "a skinny little white kid." Hey, how about giving some credit to his Filipino roots!