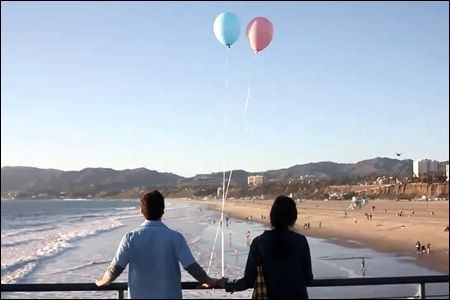 Another lovely Valentine's video for you, a surprise gift by one of my favorite musicians... Check out this gorgeous video for Priscilla Ahn's cover of
"Love"
by John Lennon. It's a beautiful version of the song, and the video has a bit of a hazy home movie quality to it. Take a look:
The video was directed by Daniel Milder, and if I'm not mistaken, that's Priscilla's husband, actor Michael Weston (in case you were wondering where to direct your jealousy). Unfortunately, according to the video description, the song will only be available in Japan. But if someone in Japan would like to hook me up...
Priscilla Ahn's second album
When You Grow Up
will be released on May 3. The title track is currently available as a free download from Bandcamp
here
. For more information about Priscilla and her music, check out her website
here
and her blog
here
.