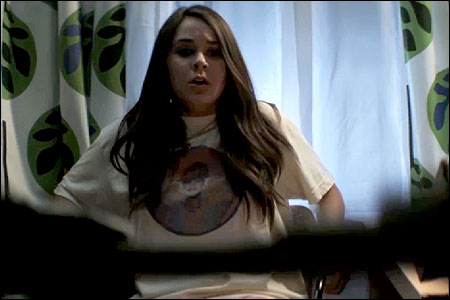 Whoaaaaa. MTV just premiered the delightfully insane
trailer
for writer/director Joseph Kahn's upcoming high school horror sci-fi slasher comedy
Detention
. Not content with just being the guy who directed
Torque
(as well as a prolific, high-profile oeuvre of music videos), it seems that Kahn has set out to make a movie that truly defies being thrown into a single genre. Take a look:
Like I said, insane. It starts off with what looks like a setup for teen movie cliches, then quickly devolves into something much more wicked and lively. Yes, that was a gigantic spaceship you caught a glimpse of. I have no idea what it was doing in there, but I want to find out.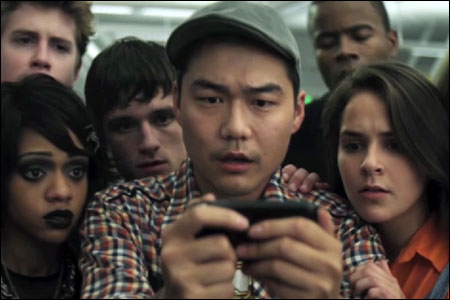 And yes, that is indeed Jonathan Park, aka rapper
Dumbfoundead
making an appearance in the trailer. Joseph Kahn was apparently a fan of Dumbfoundead's music, and they struck up a friendship. And when the movie rolled around, he had a part for him. According to IMDB, he plays a high school student named Toshiba. I'm told he's a bit of a nerd.
Detention
will make its world premiere next week at the SXSW Film Festival in Austin, with screenings on March 13, 15, 16 and 18. For more information, go
here
. For everyone else, I guess we'll have to wait and see. In the meantime, you can follow director Joseph Kahn's Twitter
here
and his blog
here
.