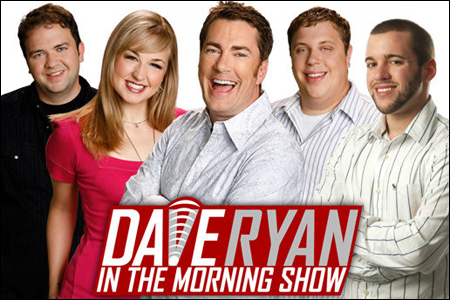 I've been informed that this sorry-ass excuse for
radio programming
recently aired on KDWB 101.3 in Minneapolis. It's basically a straight up
racist
song making fun of Hmong people (there is a significant concentration of the Hmong population in the Twin Cities), to the tune of Eric Clapton's "Tears in Heaven." It's pretty astounding. You have to
listen
for yourself:
I almost find it difficult to believe something this awful actually made it on the air... but then I remember that this is a morning radio show, and they pull dumb, derogatory shit like this all the time, just for the sake of stirring things up. Someone heard it and uploaded the audio to YouTube, and the emails have started trickling in.
In case you missed it, here are the lyrics:
No room for a couch
'Cause we sleep on the floor
One big group of Vangs
Hmong family of twenty-four
Kids work in St. Paul
Hang out at the mall
'Cause I know they dwell so well
Thirty Hmongs in a house

Hmongs get pregnant early
First baby at 16
Seven kids by 23
Over the hill by 30
Like sardines they live
Packed in a two-room house with the kids
But you know they age quite well
They be Hmongs.
They guy performing the song is apparently some asshole named Steve-O. An mp3 of the original audio (it says it was originally posted on March 22) can be found on the Dave Ryan Show online archive
here
.
If you're not down with hateful, de-humanizing shit like this getting passed off as "comedy" on the radio, and feel like expressing some anger, here's some handy contact info for the station:
KDWB 101.3 FM
1600 Utica Avenue South, Suite 400
St. Louis Park, MN 55416
STUDIO PHONE:
651-989-KDWB
OFFICE PHONE:
952-417-3000
FAX:
952-417-3001
You can also email the station using the contact form
here
. Have fun.
UPDATE: The Minnesota chapter of the Asian American Journalists Association has issued their
response
to KDWB-FM regarding the song. And in typical fashion, the station has issued a statement with the usual non-apology apology:
KDWB-FM and the Dave Ryan in the Morning Show are very proud that members of the Hmong community are some of our most loyal listeners and fans.

Our listeners understand that The Dave Ryan in the Morning Show is a comedy show meant to entertain, and that much of its content is parody. While we've received positive feedback many Hmong listeners who let us know that they found the song in question very humorous, we apologize to anyone we may have inadvertently offended, as this was never our intent.

We appreciate the support we continue to receive from all of our listeners.

The Dave Ryan in the Morning show
101.3 KDWB
Minneapolis/St. Paul
When in doubt, deny wrongdoing, refer back to the "many Hmong listeners" who allegedly enjoyed the song, and throw it back on to the "inadvertently offended" -- aka the mad Asians with no sense of humor.