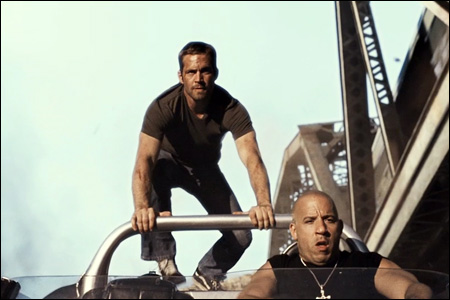 Yahoo! Movies just launched the brand new theatrical trailer for director Justin Lin's
Fast Five
, the upcoming latest installment of Universal's blockbuster auto action movie franchise. This one definitely promises to be the biggest and baddest of the series, re-assembling characters from all four previous movies -- including Sung Kang as Han -- and pretty much doing the craziest stuff you could possibly attempt to do with a car. Take a look:
Here are some more screen shots: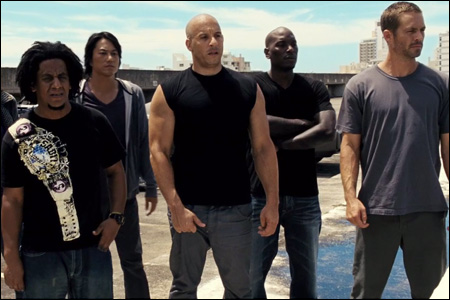 The gang's all here.
Let me show you a little somethin' about drifting.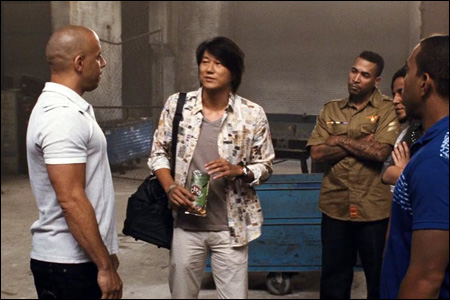 Every notice how Han is always eating in these movies?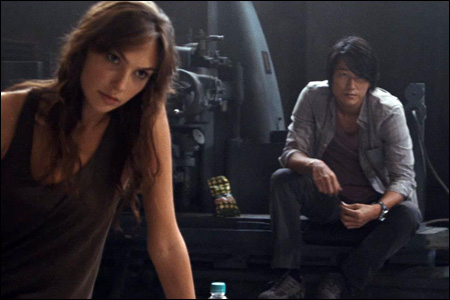 Lots of shots of Han and this pretty lady.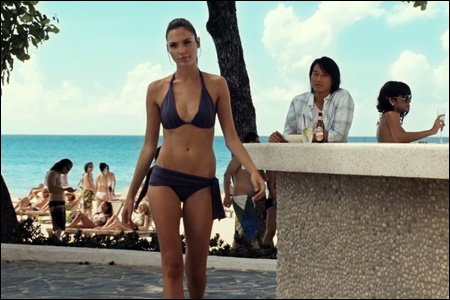 Like I said.
LIKE I SAID.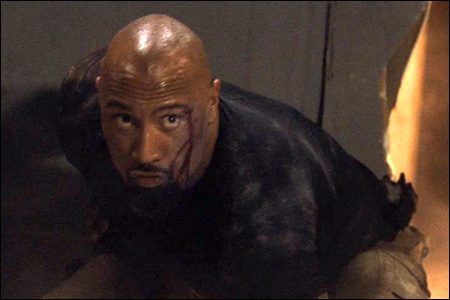 The Rock is going to kick some PG-13 ass.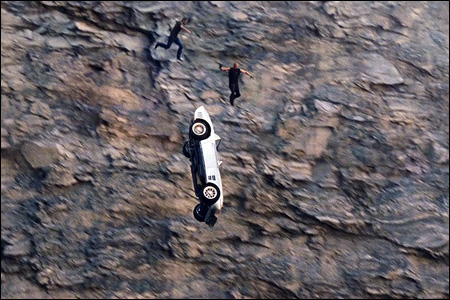 Don't try this at home.