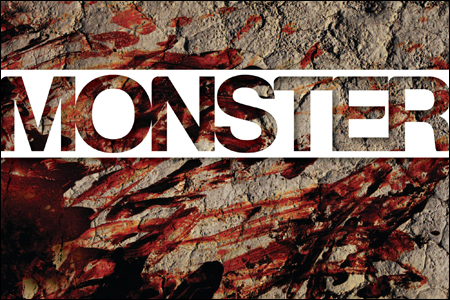 If you're in the mood for some Asian American theater, the Pan Asian Repertory Theatre in New York presents
Monster
by Derek Nguyen. Directed by Kaipo Schwab, it's part of the Pan Asian Rep's 2010-11 season focus on Vietnam. The show runs March 30 through April 17. Here's some more information about the production:
MONSTER

by Derek Nguyen
directed by Kaipo Schwab

March 30 - April 17, 2011
at the West End Theater
263 W 86th Street (Broadway & West End Avenue)

Tue - Sat 7:30pm; Sat - Sun 2:30pm
No performance Sun April 3

Tickets $45 - Sen $35 - Stu $25 w/ valid photo ID
Preview Special: All tix $30, March 30-31 at 7:30pm
Purchase Tickets or call OvationTix: 212-352-3101
Rush Price $25: Limit of 6 tix per show, in-person only, first come, first serve.

School matinee performances:
March 31, April 5 and 14 at 11:00am
$12 per student, chaperones free
includes study guide and post-show discussion

Opening Night Tue April 5 at 7:00pm
$75, including post-show party with cast.

Call 212-868-4030 for School Mat or Opening Night reservations.

Inspired by a true story, MONSTER takes place in a California desert suburb where Vietnamese-American detective Tang Tran investigates the disappearance of a high school student following a brutal hate crime. MONSTER is a noir-esque production that uses multi-media to create an atmosphere where perspective manipulates objectivity and guilt fuses with innocence, revealing that Monsters don't only live underneath our beds - they also live within us.
Sounds like a really interesting, innovative production. Preview performances start this week. For further information about
Monster
, and to purchase tickets, go to the Pan Asian Repertory Theatre website
here
.