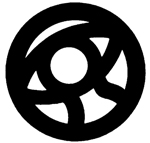 Hey, students! What are you doing this summer?
Visual Communications
, the nation's premier Asian Pacific media arts center, is offering two paid summer internship opportunities for college undergraduates (including seniors who will be graduating in June).
Important note: applicants must be residents or attend college in Los Angeles County. Here are some more details about the positions:
GETTY FOUNDATION 2011 MULTICULTURAL UNDERGRADUATE INTERNSHIPS

DEADLINE TO APPLY: FRIDAY, APRIL 29, 2011

PURPOSE

To provide undergraduate students with an opportunity to work at Visual Communications, the nation's premier Asian Pacific media arts center. The mission of Visual Communications is to promote intercultural understanding through the creation, presentation, preservation and support of media works by and about Asian Pacific Americans. Two internship positions are available in the following categories:

EXHIBITIONS PROGRAM ASSOCIATE: The Exhibitions Program Associate will be the lead coordinator for the summer session of our VC Quarterly Screening. The project includes the overall planning of the event, under the supervision of the Director of Exhibitions, which would entail direct participation in the selection of films and videos for the screening, outreach to the community, marketing/public relations, logistics, soliciting donations, and writing program notes for both the show program and the VC website. In addition, the intern would also assist in the final wrap up of the 2011 Los Angeles Asian Pacific Film Festival.

PRESERVATION PROGRAM ASSOCIATE: The Preservation Program Associate will assist the Preservation Manager and work closely with the Archive Team, made up of graduate students and preservation specialists. The intern will aid in collections processing, help prepare the archive for public access as well as collection development. Working with the preservation consultant, the archive intern will inventory and conduct basic preservation work; protect the original materials; arrange, re-can and catalogue moving images and recorded sound holdings; arrange, care for, and describe photographs, negatives and related materials; and create records for newly developed content. In addition to their given responsibilities, all summer interns will be asked to participate in the planning for the VC Quarterly Summer Screening.
Visual Communications is an awesome organization (full disclosure: I'm on the Board of Directors) and this is a great way to get experience and exposure working in APA community-minded media. For further information about the internships, including eligibility, requirements and how to apply, go to the VC website
here
.