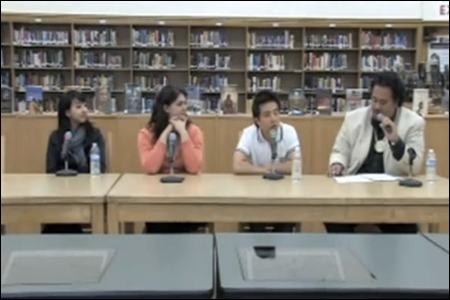 The
White House Initiative on Asian Americans and Pacific Islanders
recently issued a call to action encouraging AAPI community members to consider making a difference in the lives of children by becoming teachers. As the baby boomer generation retires, the U.S. anticipates losing more than a million teachers. Today, AAPIs make up less than 1 percent of all teachers.
Earlier this year, to promote the teaching profession among AAPI youth, the Initiative hosted a roundtable featuring Commissioner Sefa Aina, TEACH campaign director Taryn Benarroch, teacher and singer/songwriter Clara C. and singer/songwriter David Choi. Here's the
video
from that roundtable:
The discussion, which took place at Granada Hills Charter High in California, focused on the vital role teachers can play both in the classroom and in reforming education, and steps young people can take to become teachers. The purpose of the event was to change the way the community thinks about the teaching profession as a way to help shape the future.
Young people! My fellow Asian Americans and Pacific Islanders. Your community needs you. Learn more about how you can become a teacher at
TEACH.gov
.