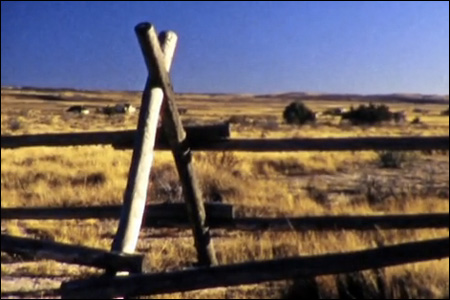 Here's another interesting film project I've meaning write about, currently in the works:
Matt Shepard is a Friend of Mine
, a feature-length documentary directed by Michele Josue. The film tells the story of slain Wyoming teen Matthew Shepard, who was kidnapped and killed in 1998 because he was gay. Michele was Matthew's friend. Here she is in a video explaining the project:
And here's some more information about the film:
In 1998, my friend Matthew Shepard was kidnapped, beaten, and tied to a fence on a Wyoming prairie and left to die because he was gay. His tragic murder made countless headlines around the world and Matthew Shepard soon became a hugely public symbol, undoubtedly important, whose story resounded in the hearts of many. But to me, Matt was a dear friend.

This past fall, I have begun work on a feature-length documentary about the Matthew behind those headlines. Through the honest and intimate recollections of his family and those, like myself, who were personally affected by his death, our film seeks to tell the story of the Matthew the world hardly knows and to make sense out of a senseless tragedy.

This past October, we shot extensively in Denver and Wyoming with very limited resources. During this time, we interviewed many amazing people who gave us incredible insight into Matt's death and his all-too-brief life. Overall, it was a humbling and inspiring experience.

I feel it's so important, especially in this day and age, to share with the world the story of our Matt, as not just a symbol, but as a real person who had the love and respect of his family and his many friends. To be honest, this is a film I've been waiting years to make, and I am honored to have the opportunity to make it now.
It looks like it's going to be a really important, powerful film. The project has been looking for funding through a
Kickstarter campaign
, but in the time it's taken for me to finally getting around to writing about it, they actually met their $50,000 goal. But that doesn't mean they still can't use your help.
The film is currently in post-production, and any funds they receive above the goal will go towards making an even better film. For more information about
Matt Shepard is a Friend of Mine
, and to make a pledge to the project, go to the Kickstarter page
here
.