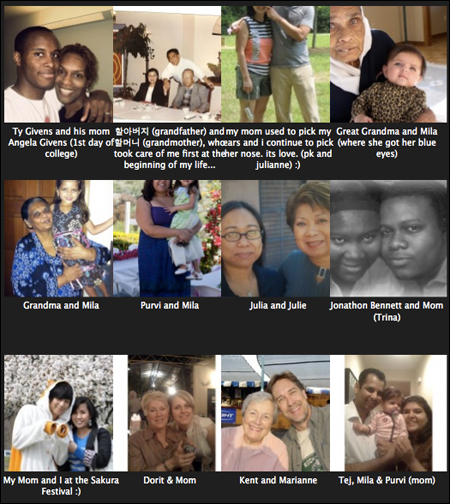 Lovely to Me
is a recently launched living online community gallery inspired by the
music video and film
of the same name by Taiyo Na and Gary San Angel with the Asian Arts Initiative and Chinatown community in Philadelphia. Dedicated to our awesome moms, you are encouraged to contribute a photo:
Please share a digital picture of your "Mom".

The photo can be your mom, grand mom, aunty, or that special someone who helped raise you and make you who you are today.

It can be a picture of your mom from an old scrapbook photo or a favorite pic with you and your mom.

Don't have a picture of you with your mom. Draw stick figures! Just be Creative!

Feel free to include the name of your loved ones as well as where the picture was taken.

Please respect this site and upload a meaningful photo so we can share and celebrate all our mothers.
Check out the original music video performed by Taiyo Na, and directed by Gary San Angel
here
. Then submit a photo and your story
here
.