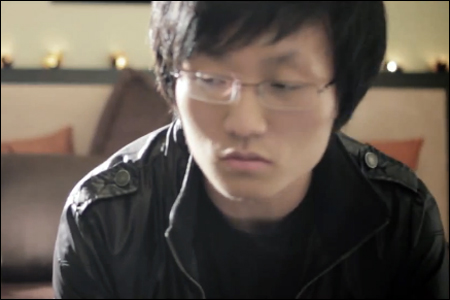 Timed for Mother's Day, Seattle-based emcee Gowe (Gifted On West East) has released his official music video for
"I Wonder,"
a personal song dedicated to his biological mother, whom he's never met. It's sort of a message in a bottle that he's hoping will one day reach the ears of his mother. Take a look:
Pretty powerful song. In Gowe's own words:
Ever since I discovered that I was adopted (at the age of 18), I've always wanted to write a song that captured my experience and gratitude toward my biological mother.

After performing this song for the first time at Kollaboration Seattle I was able to partner with key individuals to turn the song into a music video.

My hope is that this will one day reach my biological mother so that I could meet her. In a way, I feel like this is symbolically my 'message in a bottle' that I am casting into the ocean. Any help in sharing the video with your friends & family would be amazing.

Thank you to everyone who was involved in the making of this video, God is good and I am truly blessed!

- Gowe
Here's also video of Gowe performing "I Wonder" with Nina Seong at
Kollaboration Seattle
. Spread the word, pass it along. For more information on Gowe and his music, check out his Facebook page
here
and Bandcamp
here
.