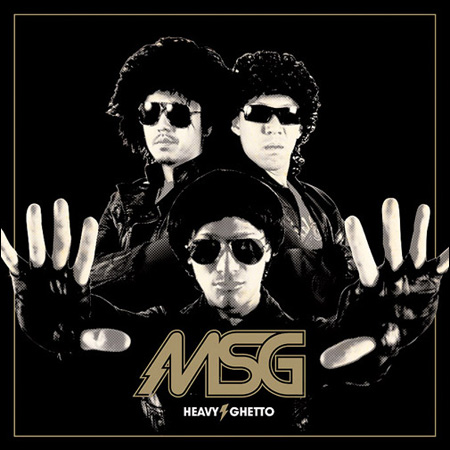 Heavy Ghetto
, the freshly dropped new album from
Notorious MSG
is now out and ready to blow your mind. If you're familiar with these renegade restaurant worker bad boys -- Hong Kong Fever, Down-Lo Mein and The Hunan Bomb -- you know they've been bringing their hilarious brand of high-sodium hip hop flavor to the rap game for years -- straight from the mean streets of Chinatown. These guys always crack me up. Here's the
music video
for their latest single, "Red Tonight":
This one's dedicated to red-faced drinkers worldwide. You know who you are:
The song "Red Tonight" is dedicated to all the people who's faces turn redder than a baboon's ass when they drink alcohol. For years these tomato-skinned, alcoholic-lightweights lived in quiet shame, desperately wishing they possessed the elusive enzyme which allowed the rest of their friends to go out and party at The Olive Garden.

Those days are over. The Notorious MSG is here to end the dread and celebrate the red. The next time our crimson comrades hit the bars, it will be to the chant of "MY FACE IS GOING TO GET REAL RED TONIGHT".
You get the idea. I've always imagined that Notorious MSG got started when a group of friends were joking around over beers about their fictitious rap group. The joke got more elaborate when someone actually recorded a track or two, and then they just really ran with it and never looked back.
I know some people might take offense to Notorious MSG's over-the-top Asian schtick, but I've always found something fresh and decidedly defiant about their goddamn-right-we're-fresh-off-the-boat rap swagger.
For more information on the musical stylings of Notorious MSG, go to their official website
here
and their Facebook page
here
.
Heavy Ghetto
is available straight from the MSG
online shop
, as well as iTunes and
Amazon
.