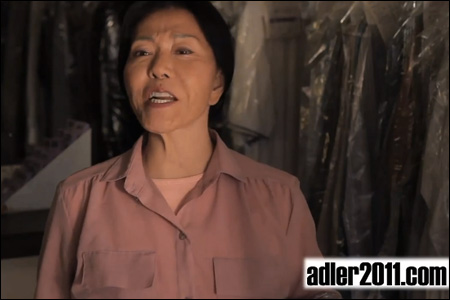 Saw this
campaign ad
for Southern California congressional candidate Dan Adler on the tube last night. It's really... wow. What the hell is it? Am I the only one who thought this had to be some kind of terrible parody? (I'm still not entirely convinced it isn't.) See for yourself:
"I am Korean!" That lady deserves her own show. I do appreciate the explicit effort to reach out to the Asian American community, and the general can't-argue-with-that message of unity... but man, that is a
really awful
commercial. Does this compel you to vote for Adler? Because he's now permanently burned into my brain as the guy who made the crappy TV ad.