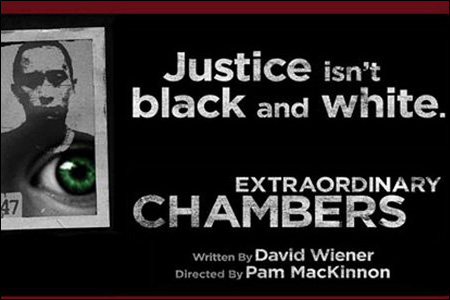 Man, a lot of great theater happening right now in Los Angeles... Talented actor, friend to the blog, and generally cool guy Greg Watanabe is currently appearing in the world premiere production of
Extraordinary Chambers
, now playing through July 3 at the Geffen Playhouse. Here's a video teaser for the show:
Extraordinary Chambers
is written by David Wiener and directed by Pam MacKinnon. The cast includes Greg, Francois Chau, Kimiko Gelman, Marin Hinkle and Mather Zickel. Here's a brief description of what it's actually about:
As the Khmer Rouge once again attracts international attention, this world premiere play gets to the heart of the headlines. When Carter, an American telecom executive, brings his wife Mara on a business trip to Cambodia, he never imagines that the ghosts of this beautiful country will find a way to haunt their lives. As business deals unravel and personal negotiations brim with political consequences, Carter and Mara must decide if the salvation of one life is worth sacrificing the justice of many.
Definitely want to check this out. Here's a
Back Stage
article with the cast:
Actors Take 'Extraordinary Chambers' to the Stage
. And here's a cool little spotlight on Greg in the
Los Angeles Times
:
Greg Watanabe in 'Extraordinary Chambers' at the Geffen Playhouse
. For more information about
Extraordinary Chambers
, go to the Geffen Playhouse website
here
.